Serving the community since 1970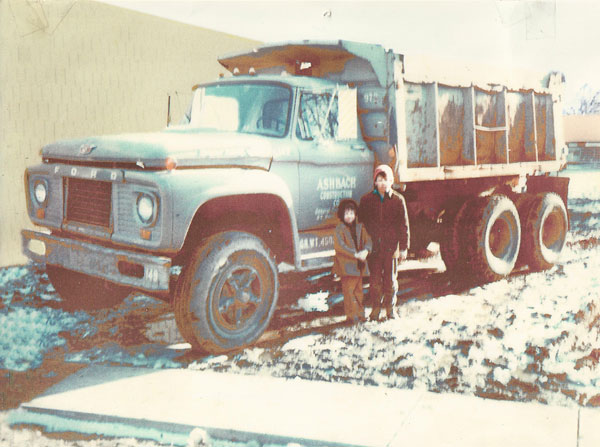 RE Peterson Inc. has been a fixture in the Lakes area for over forty years. Founded in Chisago City, MN in 1970, our goal has always been to provide timely and professional service to our clients. From our humble beginnings we have always strived to provide top quality products and services to the people of the northeast metropolitan area. We started the company with the belief that putting people above profitability would lead to growth and stability, and nearly fifty years later, we are still the most trusted source for excavating products and services in the area.

Our founder, Richard "Pinky" Peterson started the company with one truck and a dream. Today, because of our steady growth, we maintain four local material storage sites, operate a sizable inventory of specialized equipment capable of handling nearly any municipal, commercial or residential excavating project, and employ as many as fifteen full time employees during our peak season.

We haven't lost sight of our original goal to exceed our clients' expectations of every project. Because we rely on repeat business and referrals from our clients to survive, we provide unmatched service levels, fair and accurate pricing, and top quality craftsmanship.

We look forward to providing innovative solutions to your excavating needs. Contact us today for more information about any of our products and services!
Meet Our Staff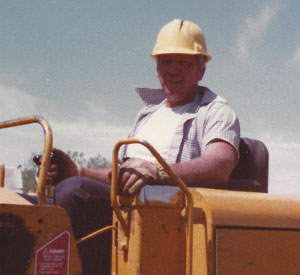 Richard "Pinky" Peterson: Our founder and inspiration, he remains active in the company operations as a consultant and mentor.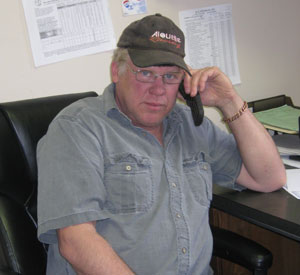 Brett Peterson: Brett is the current President with thirty five years of excavating experience, all with RE Peterson. His vision and leadership guide the company into the next era.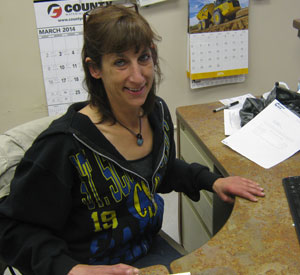 Mary Henderson: Mary is our Office Manager, and handles the heavy lifting around the office. She manages the day to day operations of the company and is a point of contact for our clients.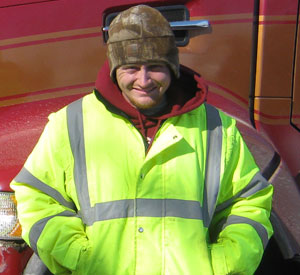 Jimmy Lorr: You've probably seen Jimmy on-site (& off) since 2008, insuring a safe working area. He is trained in "Construction Site Mgmt", "Erosion & Stormwater Mgmt", "Trench Excavation/Competent Person" and is also MSHA certified & trained in Surface Mining Safety & Health". Jimmy is also an experienced equipment operator & laborer.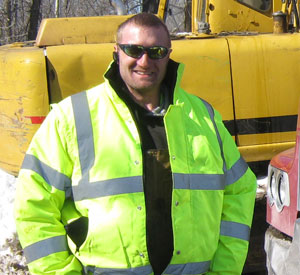 Preston Peloquin: Preston could be almost anywhere on a given day … in the Kenworth mobilizing heavy equipment, in a dump truck hauling product to/from a homeowner/jobsite, or onsite operating one of many different pieces of equipment used by RE Peterson Excavating. Preston is also trained in Excavation Safety, certified by the MPCA in Subsurface Sewage Treatment System installation, and holds a Pipe Layer registration/certification.
Scruffy: Scruffy heads up our security department and prescreens all of our visitors. He has served RE Peterson faithfully for 3 years.
R.E. Peterson Inc.
30315 Neal Avenue
Lindstrom, MN 55045
Phone: 651-257-1815
Fax: 651-257-1758
Contractor ID #1R661656
Associations